Siesta Key Landscape Blog
News and information about all things relating to landscaping.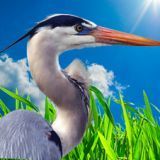 A Casey Key home we did the landcaping for was recently featured in an article for Detroit Home Magazine.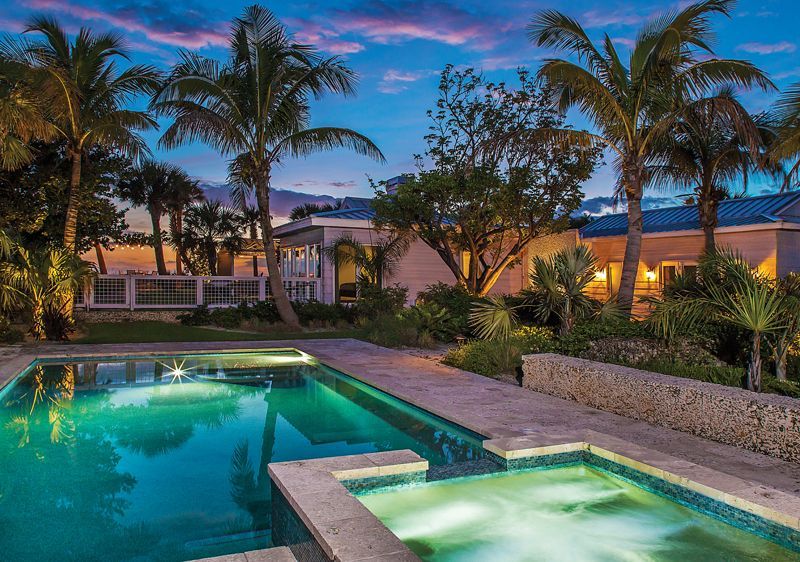 A respectful innovation of an original 1940s Florida cottage honors the best of the past and present.
By Khristi S. Zimmeth / Photograph by Jeff Garland
Location, location, location. That's about all the 1940s cottage on Florida's exclusive Casey Key had going for it when Bud and Donna Brian, Detroiters who now spend part of the year in Florida and another part on northern Michigan's Torch Lake, purchased it in 2010. The couple had been living in a larger, three-story house a few doors away and decided to downsize when the 1,800-square-foot house, one of the last of the 8-mile-long key's original bungalows, came on the market.

"They were all about the property," says Grosse Pointe Park-based interior designer Kathleen McGovern, who has worked with them on other projects and was brought in to steer the renovation, along with Bloomfield Hills architect Mark Johnson.

The great room's original ceiling was restored and refinished as part of the project, making a dramatic backdrop for the oversized green lanterns.

"I seemed to always be on the wrong floor when I needed something at our other home," Donna explains about their reasons to move to the one-story structure situated between the Gulf of Mexico and Sarasota Bay. Its strengths included the deep and private lot, and the fact that the house "was a true beach cottage," Donna says. "When you walk onto the gulf side of the property, you can look north and south and not see any other dwellings. It's pretty special, and quite unusual, on the island today."

This space features the original display cabinets and paneling over the newly tiled fireplace. The taxidermy tarpon came with the house.

The cottage's weaknesses, unfortunately, included "just about everything else," according to the designer. Built in 1949, it had been "updated" in the 1970s, McGovern says, "a time that was not particularly good for renovations." Photos taken after the first remodeling reveal cramped rooms with low ceilings covered in acoustic tile, dated materials and colors (pink vanity or blue toilet, anyone?), and an awkward floor plan, much of it with rooms that didn't take advantage of the stunning water views.
The Brians' wish list included a more open floor plan as well as a casual and comfortable elegance that would accommodate not only them, but their energetic dogs and cats. Goals for the renovation included "restoring what was possible, renovating without destroying character, and modernizing for a contemporary lifestyle," McGovern says.